Wildlife
India is home to a rich diversity of wildlife supplemented by an equally rich variety of flora and fauna. The sight and sounds of a majestic elephant, a peacock s dance, the stride of a camel, the roar of a tiger are unparalleled experiences in themselves. One must vitness the Nature's Gift in his or her visit to India, which is a legendary experience in itself.

India is unique in the richness and diversity of its vegetation and wildlife. Almost 350 mammal species, over a thousand and two hundred species of birds in nearly 2100 forms and more than 30,000 species of insects - provide evidence to the wealthiness of wildlife in India Besides, there are a number of species of fish, amphibians and reptiles. With over 4.5% its geographical area covered by more than 75 national parks and 425 sanctuaries, the range and diversity of India's wildlife heritage matches the grandeur and magnificence of its civilization. The national parks of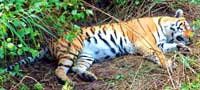 India cover various geographic regions from desert scrub jungle to the Himalayan snow line and from tropical forests to coral reefs.

A Paradise for the nature lovers, these forest areas are also crucial for the conversation of the endangered species like the Leopard, Lion, Asiatic Elephant, the Bengal tiger and Siberian Crane. The Bengal tiger lives in protected national parks across India. The Asiatic Lion can be seen in India where the last surviving Asiatic Lions in the wild live in the Gir Forest National Park in Gujarat.

Spread across the length and breadth of India, these reserves and forest areas, right from the Ranthambore National Park in Rajasthan to the Hazaribagh Wildlife Sanctuary in Bihar, from the foothills of Himalayas, the Jim Corbett National Park to six national parks in Andaman; the Indian Wildlife circuit is an Incredible treat, unmatched by any other experience.

India's national parks and wild life sanctuaries (including bird sanctuaries) from Laddakh in Himalayas to Southern tip of Tamil Nadu. These parks, reserves, sanctuaries and forests are vital to the conservation of endangered species, such as Bengal tiger, the Asiatic Elephant, Lion, the Snow Leopard and Siberian Crane. India's first national park, the Corbett was established in the foothills of Himalayas. It supports a great variety of mammals and over 585 species of birds. The Wild Elephant population is on the increase and both tiger and leopard are regularly seen.

The Himalayas (foothills) are known for big mammals like elephant, sambar, swamp, deer, cheetal, wild boar tiger, panther, h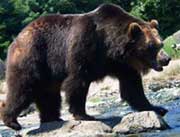 yena, black bear and sloth bear, porcupine, Great Indian one horned rhinoceros, wild buffalo, gagetic gharial, golden langur. Wild ass, sheep, deers, smaller mammals, snow leopards, wolf, cats and brown beers are in plenty in the western Himalayas. Of all the sanctuaries present in the state of Jammu & Kashmir, the one at Dachigam is the best known. Once an exclusive hunting preserve of the Maharaja of Kashmir, it was declared a national park in 1951, owing to a strictly enforced conservation programme, to preserve the or Hangul population or the Kashmiri Stag. The other most popular national parks of Jammu & Kashmir being Gulmarg Biosphere Reserve, Kishtwar High Altitude National Park and Overa Wildlife Sanctuary.

Kanha National Park is the largest of the original tiger reserves. The park is noted for its local herd of swamp deer. Also in Kaziranga is found a species of the swamp deer found in Kanha. Dudhwa National Park, U.P., also popular as a Tiger Reserve, this national park is located in the district of Lakhimpur, along the Indo-Nepal border. Another major attraction of this wild reserve is the Barasingha or the Swamp Deer, found in the southwest and southeast region of the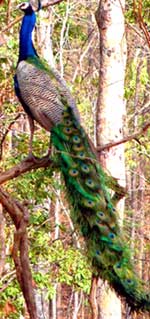 park.
The Madhav National Park originally called the Shivpuri National Park is another rich habitat for the wildlife in close proximity to the historical town of Gwalior and being close to an often visited cultural and heritage destination enjoys its fare share of tourism inflow.
With an abundance of greener pastures the Western part of India has got some real surprises for the nature lovers. Starting from the Gir National Park and Sanctuary in Gujarat, which is the only abode of Asiatic Lions in India. Not to forget the Rann of Kutch that will astonish you with its wilderness expedition that's probably quite unknown in rest of the world, such as the Wild Ass Sanctuary. There is Maharashtra, where the Western Ghats with its wilderness expedition invite you to have a vacation in its rich wildlife regions.
Anerdam Wildlife Sanctuary, Maharashtra, provides a natural habitat for some of the common animals found in this area are Barking Deer's, Chinkaras, Hares, Porcupines and Jungle Cats. Whereas, the other most popular National Parks and Bird Sanctuaries in Maharashtra would be Bor Wildlife Sanctuary, Nandurmadhmeshwar Bird Sanctuary, Navegaon National Park and Pench National Park.
While the national park and sanctuaries of northern and central India are better known, Southern India is not just known for its coastal beauty but also for its lush green sceneries, which enclose wildlife sanctuaries that are wilder than life. Kerala has got one of the best sanctuaries in India at Periyar for watching and photographing elephants at close quarters. With thickly wooded hills, plateaus, deep valleys, waterfalls, rivers, marshes and streams, the Mudumalai Wildlife Sanctuary is a perfect holiday retreat.
Other Sanctuaries and National Parks in Southern India Jungles are Thattekad Bird Sanctuary (Kerala), Parambikulam Wildlife Sanctuary (Kerala), Bandipur & Nagarhole National Parks (Karnataka), Bhadra Wildlife Sanctuary (Karnataka), Pulicat Wildlife Sanctuary (Andhra), and Srisailam Sanctuary (Andhra Pradesh). One of the major Lion safari sites of Kerala, Parambikulam has one of the largest population of Gaur or Indian Bison. Among its other wildlife preservation attractions there is a Crocodile Rearing Centre and a Deer Farm.
Unspoilt, unexplored and inaccessible pockets of primeval forests in the North-Eastern Indian states preserve rich biospheres,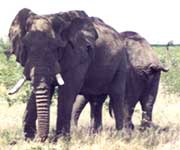 together with a wealth of wildlife. If Nandankan in Orissa is famous for white Tigers then Kaziranga is just the place to check out the one horned Rhino's. Also merits a visit are the Indian Tiger reserves such as the Manas Tiger Reserve, whose wet grasslands are also the home of the Rhino, Water Buffalo, Elephant and Tiger.
Prepare for a Jungle safari expedition and explore the wilds of Indian forests. The major Indian forest region to check out for are the forests of Northeast India, especially the rain forests of Arunachal Pradesh, the only surving rain forests of India.
Birds including storks, cranes, flamingos and pelicans can be seen in India. Kingfishers, woodpeckers, and pigeons are commonly seen even in cities. Many migratory birds travel to India to spend the winter here.
The magnificent bird sanctuary at Bharatpur provides a vast breeding area for the native water birds. During the winters (November-March) migratory birds arrive in large numbers, including the Siberian Crane. In the Indian deserts, the most discussed bird is the Great Indian bustard. In western Himalayas, one can see birds like Himalayan monal pheasant, western tragopan, koklass, white crested khalij cheer pleasant, griffon vultures, lammergiers, choughs, ravens. In the Andaman and Nicobar region, about 250 species and sub species of birds are found, such as rare Narcondum hornbill, Nicobar pigeon and megapode. Here are also other birds like white-bellied sea eagle, white breasted swiftlet and several fruit pigeons. All these could be observed in Andaman's 6 national parks and over ninety wildlife sanctuaries.
Many reptiles including monitor lizards, snakes such as the King Cobra and Indian rock python, live in the forests of India. Monkeys, sloth bears, porcupines, squir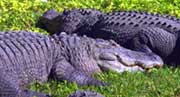 rels and mongoose can be seen on wildlife tours to India.
A tour of Indian wildlife sanctuaries and national parks is a fabulous travelmasti. Contrary to the experiences of African Safari, the vegetation and terrain in India is such that wild animals are often solitary or in small herds, elusive and shy. The thick forest and dense grassland with openings for streams and rivers, provide the cover for Indian wildlife.
Unlike the situation prevailing over a decade or two ago, Wildlife Safari in India now facilitates seeing a tiger, a rhinoceros or a herd of wild elephant. Ranges of Safari Packages are an offer, courtsey the tourism departments of states as well as tour and travel agencies. These Safari / Safari Packages are unique and unparalleled. The kind of diversity. Indian wildlife can boast off is not available anywhere else in the world. The great Himalayan Mountains, forests, national parks, sanctuaries (including bird sanctuaries) - all constitute a terrific travelmasti.
A wealth of wildlife waits to be discovered by you on wildlife tours to India.
Map of Wildlife Sanctuaries & National Parks in India
Information on wildlife tours, wildlife viewing, wildlife park and nature of Bharat Heritage - india