Shopping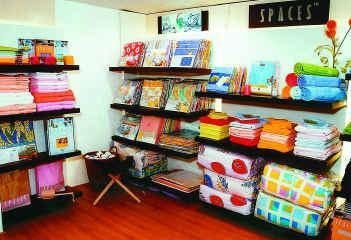 India is still the recognizable "Shoppers' Paradise" for enterprising bargain hunters. However, before you buy, it is better to compare prices with the neighbouring shop. With tourists, bargaining is almost a practice. Emporiums run by State Government are a safe place to buy because the quality is standardised, the UPS usually lower the prices fixed. Bargaining is the name of the game almost everywhere else: Depending on the product, you may want to offer one-third to two-thirds of the initial asking price and haggle from there.
Among the good buys are fabrics (including silks), clothing and shawls, paintings and prints, religious iconography, dhurries, Oriental carpets, dolls, musical instruments, tea, saffron, batiks, fossils and items made of brass, wood, marble, copper, bronze, jute, crystal, papier-mâché and bamboo. Well-made souvenirs are available from most good hotels, but for the real Indian buying experiences head for any local market.
It's true (as you'll be told by gem dealers) that you can buy gems to take home for profit, but you can get burned - only attempt it if you know a lot about gems. It's usually best to avoid vendors selling animal-derived objects - tiger skins, elephant horns - because trade in most animal products is illegal. If you are determined to purchase such merchandise, the Indian Tourist Office strongly suggests that you insist on seeing the permit to sell animal products and make sure to take a receipt.
If you see brand-name products in unexpected places (Gucci bags or U.S.-brand candy bars offered by street vendors), they may not be legitimate. Counterfeit and copycat goods abound.
Ensure that you are fully satisfied with your purchases and that you obtain a proper receipt. Return of goods is not entertained, even less, once you have returned to your country because Indian customs have strict regulations against this. Should your shopping weight be too much to accompany you by air, it can be sent as unaccompanied baggage.
Usually, Handicraft shops can also ships it to your address, but insist on a comprehensive, insurance it is recommended that expensive goods like carpets etc., be brought from established government recognised' shops.
Any item more than 100 years old is classified as an antique, and you will need an export license to take it home. Except on antiques requires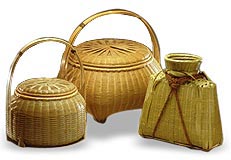 prior permission of the archaeological survey of India which can be arranged from the shop where you buy. Most shops that sell to tourists welcome the major credit cards. Some even accept personal cheques.
Almost every locality has a complete market which starts operations quite early in the morning, selling not only fresh food and groceries but much more. Check out for some hot destinations to shop, in the metro cities of India.
Chennai: Poompuhar, Kairali, Purbashree Emporium, Central Cottage Industry, Grand Sweets & Snacks, Pushpa Shoppe, Spencer & Co., Sharaz, Sarala's, Firdusi, Vummidi Bangaru Jewellers, Prince Jewellers, Nalli Chinnasami Chetty, Rasi Silk Emporium, Kumaran Silks.
Calcutta: R.M.C.A. Basak, Meera Basu, MP Jewellers, A.Tosh & Company, Sen Bros, Toontooni, Kundahar, Ananda, Dhakeswari Bastralaya, Manjusha, Prayadarshini, Kimbadanti, Benud Behari Dutt, Rajniklal's, Dolly's Tea Shop, P.C.Chandra, B.Sirkar, K.C.Das, Bhatter, Ganguram.
Delhi: Lavanya, Silver Tulip, Ikos, Nalini's, Once Upon a Time, Kanika, Central Cottage Industries, Cosmique Shops Products, Boutique Guys & Dolls Pvt. Ltd., Niki Mahajan, Noor Jahan, Saga Department Stores, Handloom Emporium, Lacoste, Benetton, Nanz, Ebony, Van Huesen, Evergreen.
Bangalore: Art Works, Raga, Gallerie Lavelle, Cose Belle, Sunny's, Sweet Chariot, KC Das, Shoppers Stop, Arrow, Raymond's, Vanheusen, Allen Solly, Jean Machine, Thai Designs, Nallis, Deepam, Vijaylakshmi, Karishma, Chickpet, Kids kemp, Kidsmart, Cauvery Emporium, Mota Arcade
Hyderabad: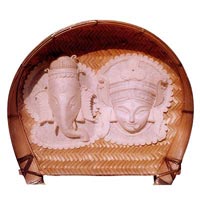 Basheerbagh, Nampally, Sultan Bazar, Sri Omprakash & Sons, Sh. Om Jewellers, Vijay Pearls Dealers, Sri Ram Jwellery, P. Satyanarayanan & Sons Jewllers, Boorugu Jewellers Pearls Dealers & Jewellers, Krishna Pearls, Krishandas and company, Tibarunal & Sons, Meena Jewellers.
Mumbai: Ram-Nimi Bldg., Mandlik Road, Colaba, Oberai Shopping Arcade, Crawford Market, Mohatta Market, Chor Bazaar.
Shopping Hours: Monday-Saturday 9:30 am-6 pm. In established markets, shopping hours usually stretch on till night falls. Because markets differ in which days they close, it's sometimes a good idea to double-check with locals before going to one.
Banking Hours: Generally Monday-Friday 10 am-2 pm, Saturday 10 am-noon. Long lines are common, and you are often required to stand in at least two lines for every transaction.
Information on shopping in Bharat Heritage - India